Caltrans Road And Tree Work Will Cause Delays On Local Highways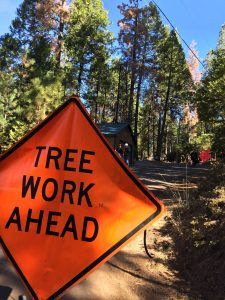 Tree Work sign

View Photos
Caltrans states due to Veteran's Day, no work is scheduled to be performed on Monday, November 12 but work will resume on Highway 108, 26, 49 and 120 that will impact traffic later this week. Here is a rundown of what to expect.
On Highway 49 from Pesce Way to the Stevenot Bridge over New Melones, expect to encounter work starting Tuesday night. Traffic will be limited to one lane for shoulder work from 8 PM and end at 6 AM each night through Friday. Slow for the workers and be prepared for at least 10-minute delays.
The 34-mile Highway 120/108 and Highway 49 repaving project continues through December. The project goes from the Mariposa/Tuolumne county line to HWY 108 and from the Stanislaus/Tuolumne county line to the Yosemite Junction. This week the roadwork is scheduled to begin Tuesday night at 8 PM and continue night and day through Friday with a focus on road striping and signage. The work began in April.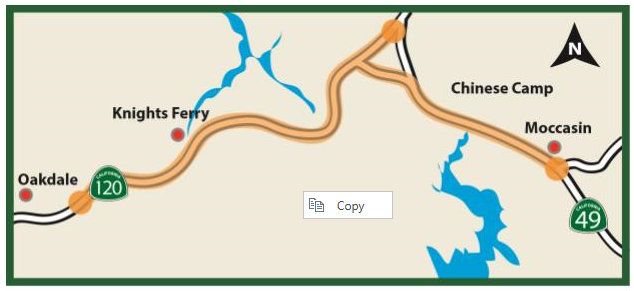 Work at Highway 108 and 5th Avenue in Jamestown has entered its second phase as reported here. The project has an expected completion date of December.
Other Highway Roadwork:
| Highway | Days | Location/Area | Reason | Estimated Delay |
| --- | --- | --- | --- | --- |
| HWY 4 | Tue – Fri | Upper Moran Road to Big Trees Park Entrance | 6AM to 6PM One-way traffic control for Asphalt cement paving | 10 min |
| HWY 26 | Wed only | Double Springs Road to Paloma Road | 8AM to 4PM some one-lane  closures for tree work. | 10 min |
| HWY 26 | Tue only | Saint Andrews Road to Hogan Dam Road | 8PM to 5AM One-way traffic control for utility work | 10 min |
| HWY 49 | Tue – Friday | Yaney Ave to Cowan Street | 9PM to 6AM Survey work on sidewalks. | 5 min |
| HWY 49 | Tue – Friday | Rawhide Road/Humbug Street to Smoke Street (Jamestown) | 6AM to 4:30PM work on right shoulder. | 5 min |
| HWY 49 | Friday only | Carson Creek to Deer Creek Road | 9AM to 3:30PM work on both shoulders for drainage work | 5 min |
| HWY 108 | Tue – Fri | Middle Camp Sugar Pine Road Area | 8AM to 4PM one-way traffic control for tree work. | 10 min |
| HWY 108 | Tue -Fri | Beardsley Reservoir Road to Pinecrest Lake/Summit Road | 8AM to 4PM one-way traffic control for shoulder work | 10 min |