Democrats: The GOP Is Afflicted With Amnesia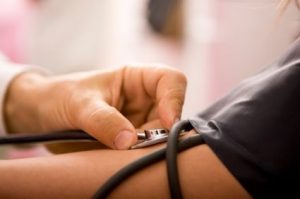 Health- blood pressure

View Photos
During the Democratic Weekly Address, Representative Lloyd Doggett (D-TX) discussed health care and stated that President Trump has little pity for those who would be stripped of affordable health insurance.
Doggett was Tuesday's KVML "Newsmaker of the Day". Here are his words:
"Hello, I'm Congressman Lloyd Doggett, and I represent communities deep in the heart of Texas from San Antonio to Austin. My neighbors are telling me to defend their access to health care.
Amidst all the noise of the repeated tweetstorms from what some of his own employees have recently described as 'Crazytown,' President Trump has teamed up with his House Republican enablers to undermine health insurance protections for millions of Americans.
Remember the courageous vote last year of the late Senator John McCain? His powerful thumbs down stopped Republicans in what was their 60th plus attempt to repeal the Affordable Care Act.
But it didn't stop them, later, from driving up families' health care costs with provisions in their Republican tax scam for the wealthy.
This week, in a United States District courtroom in Fort Worth, a Texas Republican relied upon their tax changes to demand termination of any protection for Americans who have a pre-existing medical condition. The Trump Administration agreed, refusing to defend this current, vital safeguard upon which 130 million Americans with pre-existing conditions rely.
Who will suffer from this Republican collusion to strip protection for pre-existing conditions? People like Priscilla, in San Antonio who asked me to help her father, who was recently diagnosed with cancer. If Republicans win, he could lose essential coverage. Priscilla just wants him to be able to enjoy his first grandchild and fight his cancer, not his insurer.
Over the past year, we've heard countless stories from families all across America just like Priscilla's – from mothers of children with heart conditions, from the loved ones of people with asthma, diabetes, mental illness, substance abuse and every other type of malady.
Yet Republicans keep trying to destroy the protections people with pre-existing conditions need to afford health care.
Last year, 217 House Republicans voted for the Trumpcare bill that would have undermined these key safeguards. And they still haven't learned their lesson.
Recently, I introduced, myself, an amendment in the Committee on which I serve to reaffirm protections for pre-existing conditions. But every single Republican committee member voted once again to deny this critical guarantee.
So as President Trump showers himself with these tweetstorms of self-pity – there is little pity or willingness to help those who would be stripped of affordable health insurance. At the White House, in Congress, and now at the courthouse, Republicans are there pulling out all the stops to stop this important protection.
Apparently, our Republican colleagues are afflicted with their very own special type of pre-existing condition: it's called 'amnesia.' They have forgotten about all the suffering, for so many, before the Affordable Care Act became the law of the land. They would return us to an era of discrimination – back to the days of fine print and junk insurance policies. If you could afford coverage, then it probably wouldn't cover you when you need it most.
Instead of calling out Trump's dangerous and misguided attacks on our healthcare, Republicans keep enabling him. I know it's difficult for folks across the country to determine the truth about who claims what in Washington. But over twenty-five patient groups, including the Diabetes, Heart and Lung Associations, Susan G. Komen, American Cancer Society, the March of Dimes, and the MS Society, they all got the facts here. They said, we should 'not replace critical protections in current law.' Recognizing the immense suffering that would be inflicted by this Republican approach, these nonpartisan groups said that this is 'not acceptable for the patients we represent.' And it is certainly not acceptable.
The best way to guarantee that we strengthen health care and protect pre-existing condition coverage – the best way to strengthen and change the law for the better – is to change the lawmakers. To have a Congress that puts the needs of families ahead of the special interests.
Democrats, we're For The People – and we mean to take real, specific action to: lower your health care costs and those prescription drug prices that have soared at ten times the rate of inflation; increase your pay through strong economic growth by rebuilding America; and clean up this awful corruption to make Washington work for you.
Ensure you make your voice heard. Together, we can stop the undermining of our health care security. Thank you so much."
The "Newsmaker of the Day" is heard every weekday morning at 6:45, 7:45 and 8:45 on AM 1450 and FM 102.7 KVML.