Democrats: Trump Admin Sabotaging Health Care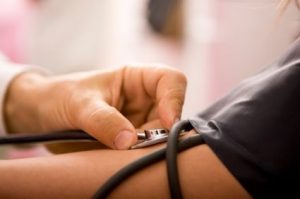 Health- blood pressure

View Photos
During the Democratic Weekly Address, Senator Tammy Baldwin (D-WI) slammed the Trump administration for its sabotage of the healthcare system.
Baldwin was Tuesday's KVML "Newsmaker of the Day". Here are her words:
"Hi, I'm Tammy Baldwin, and I have the honor of working for Wisconsin in the U.S. Senate.
The Trump administration is rewriting the rules on guaranteed health care protections that millions of Americans depend on.
They are moving forward on an expansion of junk insurance plans that can deny coverage to people with pre-existing conditions and don't have to cover essential services like prescription drugs, emergency room visits, and maternity care.
This is more of the same from Washington and we need your help to stop them.
Last year, when Congressional Republicans tried to pass repeal plans that would allow insurance companies to charge more for preexisting conditions – families across our country fought back.
And when they tried to charge older Americans an age tax and make people pay more for less care, you let your voices be heard and sent a loud message to Washington – protect our care.
President Trump did not listen and we need you in this fight now more than ever.
Instead of working in a bipartisan way to take on big drug companies and lower prescription drug costs, Congressional Republicans gave them a huge tax giveaway as they continue to jack up your prices.
Instead of working in a bipartisan way to lower health care costs for the middle class, President Trump has been working to sabotage our health system.
The Trump administration's sabotage has made it harder for people to sign up for coverage and created instability in the health care market, contributing to premium spikes in Wisconsin and across the country for 2018.
The Trump administration has even gone to court to support a lawsuit that would take away guaranteed health protections and raise costs for Americans with pre-existing conditions.
If they succeed, insurance companies will again be able to deny coverage or charge higher premiums for more than 130 million Americans with a pre-existing condition.
When I was nine years old, I got sick. Really sick. I was in the hospital for three months.
I recovered, but I was branded as a child with a pre-existing health condition and denied coverage.
This personal experience has driven my fight to make sure that every American has affordable, quality health care coverage – including the more than two million Wisconsinites with pre-existing conditions.
Today, because of the Affordable Care Act, they cannot be discriminated against and denied health care coverage.
But now, President Trump's latest act of sabotage will expand junk insurance plans that could increase costs and reduce access to quality coverage for millions, harm people with pre-existing conditions and force premium increases on older Americans.
That's why I am leading an effort in the U.S. Senate to take action and stop this sabotage.
Right now, I am organizing my colleagues to support a new Senate resolution that would force a vote on these junk plans.
We cannot let the Trump administration rewrite the rules on the guaranteed protections that families need.
If you agree, please make your voices heard in support of my Senate resolution to force a vote on overturning the Trump administration's expansion of junk insurance plans.
Together, we have fought against efforts to repeal health care because no family should be forced to choose between helping a loved one get better or going bankrupt.
Together, we must fight this latest act of health care sabotage – let's say no to Trump's junk insurance plans and make sure Washington starts working for you to protect your health care and make it more affordable."
The "Newsmaker of the Day" is heard every weekday morning at 6:45, 7:45 and 8:45 on AM 1450 and FM 102.7 KVML.