Trump: USA's Commitment To NATO Is Very Strong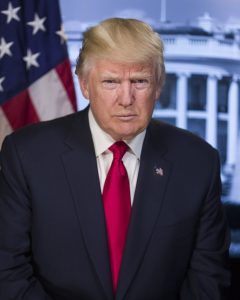 President Donald Trump

View Photos
President Trump was Monday's KVML Newsmaker of the Day. Here are his words:
"We've had a very amazing two-day period in Brussels. And we really accomplished a lot, with respect to NATO. For years, Presidents have been coming to these meetings and talked about the expense — the tremendous expense for the United States. And tremendous progress has been made; everyone has agreed to substantially up their commitment. They're going to up it at levels that they've never thought of before.
Prior to last year, where I attended my first meeting, it was going down — the amount of money being spent by countries was going down and down very substantially. And now, it's going up very substantially. And commitments were made. Only 5 of 29 countries were making their commitment. And that's now changed. The commitment was at 2 percent. Ultimately, that'll be going up quite a bit higher than that.
So we are — we made a tremendous amount of progress today. It's been about, at a minimum, they estimate — and they're going to be giving you exact numbers — but since last year, they've raise an additional $33 billion that's been put up by the various countries, not including the United States.
And the United States' commitment to NATO is very strong, remains very strong, but primarily because everyone — the spirit they have, the amount of money they're willing to spend, the additional money that they will be putting up has been really, really amazing to see it. To see the level of spirit in that room is incredible.
And I hope that we're going to be able to get along with Russia. I think that we probably will be able to. The people in the room think so, but they nevertheless — they really stepped up their commitment, and stepped it up like they never have before.
So took in an addition $33 [billion]. The number could actually be higher than $40 [billion] when they give you the final number. The Secretary General, Stoltenberg, will be giving those numbers sometime today, probably in his concluding press statement. But we are doing numbers like they've never done before or ever seen before. And you'll be seeing that, and I guess you'll be hearing that a little bit later."
The "Newsmaker of the Day" is heard every weekday morning at 6:45, 7:45 and 8:45 on AM 1450 and FM 102.7 KVML.