Construction On Highway 108, 120 And 4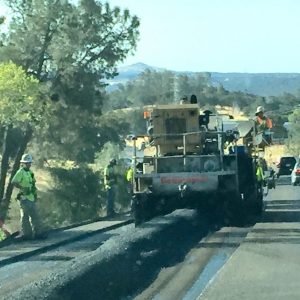 Hwy 4 paving near Copperopolis

View Photos
Summer roadwork continues on local Mother Lode highways this week with breaks for the Fourth of July holiday.
Work on paving the 34 miles of Highway 108 from near Oakdale to Chinese Camp as well as from Chinese Camp to Moccasin continues this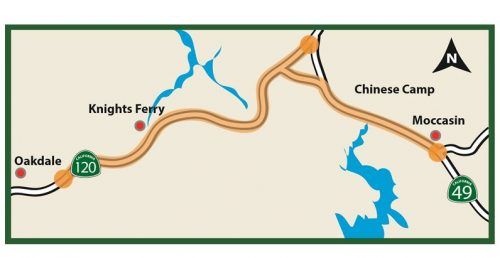 week and will restrict traffic areas as crews pave.
On Highway 108 from the Yosemite Junction to the Hwy 49 Junction the pavement work will begin Sunday at 9pm and end at 3:30pm on Tuesday. Work will continue after the holiday beginning at 8pm on Thursday and end at 4pm on Friday.
On Highway 49 from Jamestown Road/Main Street to Wigwam Road there will be one-way traffic control for utility work. Work is scheduled Monday evening at 9pm thru Tuesday morning at 6am and is expected to cause 10 minute delays.
At the Mariposa/Tuolumne County Line to Mocasin Creek Bridge one-way traffic control for drainage work will cause five minute delay on Tuesday from 7am to 4:30pm. From Highway 120 North Chinese Camp area to the Tuolumne/Calaveras line shoulder work with a moving closure for sweeping will cause 5-10 minute delays Monday and Tuesday from 7:30am to 3:30pm. Work will resume the same hours after the July 4th holiday on both Thursday and Friday. The entire paving project will cost $20.3 million and is expected to finish in October 2018.
Near Coulterville Highway 49 northbound and southbound remains closed from approximately 15 miles from Bear Valley to the junction with Hwy 132. Caltrans crews and construction partners are working to re-open by August 1, 2018. Detours for the area can add an additional hour of travel time.
As detailed here repair of Tuolumne County bridges is also underway in Groveland motorists can expect delays on Sprague Road East until July 9th. Work begins in Strawberry where motorists can expect delays on Clarks Fork Road beginning on July 10.
New Roadwork In Calaveras 
On Highway 4 beginning at Upper Moran Road to the Big Trees Park entrance one-way traffic control for roadway excavation after previous drainage work. The work is scheduled from 6AM to 6PM on Monday, Tuesday and Friday.
Also in the Arnold area paving of Highway 4 from Dorrington Station to Cabbage Patch Log Road will continue from 6AM to 6PM on Monday and Tuesday.