Democrats: Trump Wants To Sabotage Health Care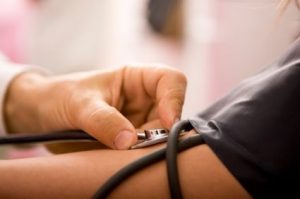 Health- blood pressure

View Photos
This week, Senator Tim Kaine of Virginia delivered the Democratic Weekly Address. His topic, the Health Care Law.
Kaine was Tuesday's KVML "Newsmaker of the Day". Here are his words:
"Hey everybody, I'm Tim Kaine, Senator from Virginia. I wanted to talk about an issue that is critically important to every American… health care.
And to share some good news and bad news.
You deserve the peace of mind that if you or a loved one gets sick, that you can get health care when you needed without facing mountains of debt. Because health care is a right, not something reserved for just those who can afford it. That is why I consistently push for reforms to expand access to quality affordable care.
The Affordable Care Act helped us to provide health insurance to millions of Americans, but it wasn't perfect. That is why so many of us have pushed for improvement to the law. It is also why I have been such a vocal advocate for the need for states to expand Medicaid.
In Virginia for years, Republican lawmakers stood in the way of hundreds of thousands of Virginians receiving care while still leaving taxpayers footing the bill. But last year's elections in Virginia paved to the way for the state legislature and state officials that were finally ready to write this wrong. I am so proud that last week, the Virginia general assembly cast legislation to expand access to health care for up to 400,000 additional Virginians. This huge accomplishment will help people get the care they need. Our communities will be healthier as a result, and I am so thankful for everyone in Virginia who fought tirelessly to make this happen.
But while Virginia has fought for progress, the Trump Administration's actions over the past year have weakened our health care system across the country, and threatened access to care in Virginia and everywhere.
First, Republicans tried again and again to repeal the Affordable Care Act come which millions of Americans rely on for care. With the help of so many of you who raised your voices, Democrats in the Senate and a few of our Republican colleagues successfully defended the ACA and we protected health care for millions of families. When the Trump administration failed to repeal the ACA, they settled for strategic attacks that increased premium costs for american families. From eliminating the coverage requirement, to reducing the ACA enrollment period, to cutting off cost-saving reduction payments, the Trump Administration and Republicans in Congress have repeatedly taken the steps to sabotage health care in America.
A few weeks ago, insurers announced that they are proposing to raise premiums as much as 64% on Virginia families who get their care through the individual market, and most cited the Trump Administration's actions as a reason for these premium increases. We have seen similar announcements from Maryland, New York and Washington.
I will not stand idly by as Virginians are stuck with the painful consequences of the Trump Administration's sabotage. It is very important that we not only act in ways to preserve the ACA, but also act to make it better. We need to pass a bill like the bipartisan Marie Alexander legislation that we have worked on, to stabilize the health care market for the future.
I hope Congress will take up my Medicare X Bill to provide more options for low cost high quality health care in every zip code, boosting competition and bringing down prices. My bill that I have worked on with Senator Bennett of Colorado, would build on the medicare framework, to establish a public insurance plan. This would allow Americans to choose among the existing private insurance plans, or a meaningful public plan. It would be particularly helpful in rural communities across the country, where often, there are limited options and prices are too high.
I hope Senate Republicans and President Trump will finally join Democrats who are asking leader McConnell, to spend the month of August working to pass proposals like these that bring down the price of insurance and prescription drugs for families. We need to continue the recent progress we made in Virginia, and expand access to affordable health care at the federal level.
My Democratic colleagues in the Senate are joined together to do all we can to protect health care. I hope our Republican colleagues will join us in efforts to make health care more affordable and accessible to all. We will keep encouraging the Trump Administration to stop playing games to drive up health care costs for american families. The only way to get health care right in this country is to focus on real solutions that work for folks across the country. It is time to strengthen, not weaken our health care system."
The "Newsmaker of the Day" is heard every weekday morning at 6:45, 7:45 and 8:45 on AM 1450 and FM 102.7 KVML.