Ensuring Every Californian Gets Counted In Census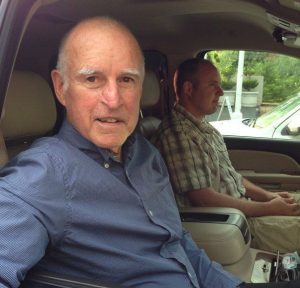 Governor Brown at the Mother Lode Fair: Photo taken by: Tracey Petersen

View Photos
Sacramento, CA – Calling it the "California Complete Count Committee," Governor Jerry Brown today announced the creation of a statewide panel of 25 community members that will guide California's outreach for the 2020 federal census.
"It is vitally important for California to do everything it can to ensure that every Californian is counted in the upcoming census," said Governor Brown.
23 Committee members represent a diverse cross-section of the state with participants from both the public and private sectors. Most of the members are from Sacramento, San Francisco, Los Angeles and San Diego. The final two are lawmakers Senate President pro Tempore Toni Atkins and Assembly Speaker Anthony Rendon, who each appointed one member to the committee.
Today's Executive Order detailing the committee and its members can be found here.
This comes in the wake of the state suing the federal government over the Trump Administrations decision to add a question regarding citizenship to the 2020 Census Bureau questionnaire, as reported here.