Trump: Observe Today With Civic Work & Community Service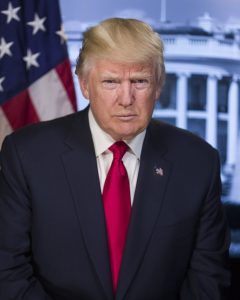 President Donald Trump

View Photos
President Trump signed a Martin Luther King Jr., Federal Holiday Proclamation at the White House.
Trump was Monday's KVML "Newsmaker of the Day". Here are his words at the event:
"Today, we gather in the White House to honor the memory of a great American hero, the Reverend Dr. Martin Luther King, Jr. On January 15, 1929, Martin Luther King was born in Atlanta, Georgia. He would go on to change the course of human history.
As a young man, King decided to follow the calling of his father and grandfather to become a Christian pastor. He would later write that it was "quite easy for me to think of a God of love, mainly because I grew up in a family where love was central." That is what Reverend King preached all his life: love — love for each other, for neighbors, and for our fellow Americans.
Dr. King's faith and his love for humanity led him and so many other heroes to courageously stand up for civil rights of African Americans. Through his bravery and sacrifice, Dr. King opened the eyes and lifted the conscience of our nation. He stirred the hearts of our people to recognize the dignity written in every human soul.
Today, we celebrate Dr. King for standing up for the self-evident truth Americans hold so dear, that no matter what the color of our skin or the place of our birth, we are all created equal by God.
This April, we will mark a half-century since Reverend King was so cruelly taken from us by an assassin's bullet. But while Dr. King is no longer with us, his words and his vision only grow stronger through time. Today, we mourn his loss, we celebrate his legacy, and we pledge to fight for his dream of equality, freedom, justice, and peace.
I will now sign the proclamation making January 15, 2018 the Martin Luther King, Jr., Federal Holiday and encourage all Americans to observe this day with acts of civic work and community service in honor of Dr. King's extraordinary life — and it was extraordinary indeed — and his great legacy.
Thank you. God bless you all. And God bless America."
[The proclamation is signed.]