Dense Fog Advisory Issued For The Central Valley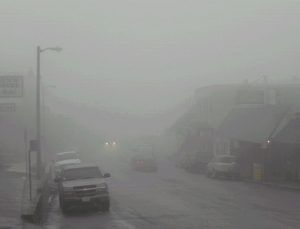 Fog

View Photos
The National Weather Service in Sacramento has issued a Dense Fog Advisory for the Northern San Joaquin Valley, which is currently in effect until 11 AM this morning.
Clear skies and surface moisture from recent rains has allowed fog to form this morning in the Northern San Joaquin Valley, as well as the Central and Southern Sacramento valley
The fog has become locally dense. Take care while driving in and through the central valley this morning as visibility at highway speeds can go from less than one quarter of a mile to near zero very quickly.
This leads to very dangerous driving conditions.
For the latest local highway and mountain pass conditions, click the "traffic" tab on www.mymotherlode.com.
A Dense Fog Advisory means visibilities will frequently be reduced to less than one quarter mile. If driving, slow down, use your low beam headlights and leave plenty of distance ahead of you.