President Trump May Sink The Governor's Tunnel Project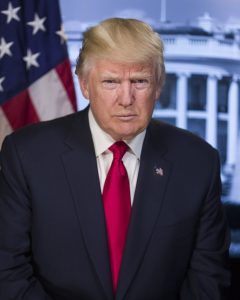 President Donald Trump

View Photos
San Francisco, CA — Reversing the Obama administration's backing for a massive California water project, President Trumps U.S. Interior Department indicates the administration will not support the initiative.
On Wednesday, a department spokesman shared that the Trump administration "chose not to move forward" with Governor Jerry Brown's proposed $16 billion project to build two giant tunnels. This is the first public position given by the Trump administration on the project.
The tunnels still require additional federal approval to move forward even with individual water districts willing to foot the bill for the project. The decision is a major setback for Brown's plans to re-engineer the state's north-south water delivery system.
As reported earlier this month, California's auditor accused state water officials of violating state law by hiring an unqualified consultant to help plan the project and not finishing a cost-benefit analysis. In September the project faced federal scrutiny after an audit from the US Department of the Interior inspector general's office determined the U.S. government improperly contributed $84 million to cover roughly a third of the planning costs up to 2016.