Election Bill Requiring Tax Statements Vetoed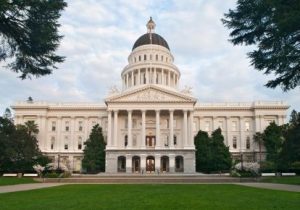 Sacramento Capitol Building

View Photos
Sacramento, CA — A bill passed in the California legislature would have required presidential candidates in 2020 to provide their five most recent tax returns.
The legislation was passed by the Democratically controlled Senate and Assembly after Republican President Donald Trump declined to make public the information during the last election cycle. The bill would have theoretically kept Trump off the 2020 ballot if he continued to keep his tax records confidential.
In vetoing the bill, Governor Jerry Brown wrote to lawmakers on Sunday that he worried such a law could be unconstitutional.