Democrats: Trump's Broken Promises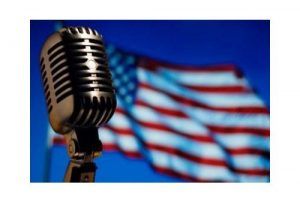 Microphone and US Flag

View Photos
U.S. Sen. Brian Schatz blasted President Donald Trump in the Weekly Democratic Address.
Schatz was Tuesday's KVML "Newsmaker of the Day". Here are his words:
"Hi I'm senator Brian Schatz from Hawaii.
This week marked the first 100 days of Donald Trump's Presidency. And it was unlike anything anyone has ever seen before. From the nominations of unqualified cabinet secretaries like Betsy DeVos and Scott Pruitt, to the failed attempt to banning Muslim refugees from our country. This administration and this Congress, have governed with cruelty. And broken every promise they made to the American people.
During the campaign we heard the President promise that he would keep jobs here at home. Buy and hire American. And hold countries like China accountable for their unfair trade practices. But as President, Donald Trump has proposed deep cuts to job training programs, refused to label China a currency manipulator and has done nothing to stop companies from outsourcing jobs.
To get elected, Donald Trump promised health insurance for everybody. But what we saw was an attempt to strip 24 million people of their health care. What we saw was an attempt to impose an age tax that would have allowed insurance companies charge you more as you've got older for your health insurance.
As a candidate Donald Trump promised time and time again to drain the swamp. But he has filled the swamp in the first 100 days. he's done the opposite. Filling his administration with lobbyists and friends.
And his conflicts of interest and the ongoing investigation into his Russian ties continue to cast a shadow over the Administration And it's policies.
President Trump made a lot of promises to make life better for working and middle class Americans. But when he proposed his first budget it was clear his priorities are making life better for the rich, not for every day Americans. American people expect bipartisan compromise, from the President and the Congress. But unless the President changes his approach and reaches out to the Democrats, the next 100 days will be just like the first… a series of broken promises to the families of America."
The "Newsmaker of the Day" is heard every weekday morning at 6:45, 7:45 and 8:45 on AM 1450 and FM 102.7 KVML.