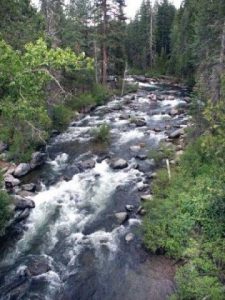 Stanislaus River

View Photos
The National Weather Service has issued a Wind Advisory for the Sierra Nevada through 8 AM this morning.
Winds of twenty to thirty mph will continue with gusts up to fifty-five mph.
Strong winds may blow down limbs, trees, and power lines. The combination of dead or weakened trees and moist soil conditions will increase the potential for downed trees.
A Wind Advisory means that winds of forty-five mph are expected. Winds this strong can make driving difficult, especially for high profile vehicles. Use extra caution.