Single-Payer Healthcare Bill Passes Committee Test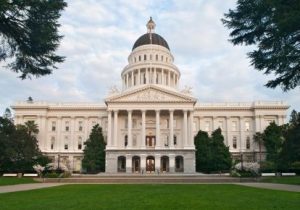 Sacramento Capitol Building

View Photos
Sacramento, CA — A bill that calls for California to create a single-payer healthcare system passed an initial test as it was approved by the Senate Health Committee on Wednesday.
Senate Bill 562's author, Democrat Ricardo Lara, argued at the hearing, "American's pay more than any industrialized nation for healthcare, almost $10,000 per person, far more than any other industrialized country. Yet, we do not have the same  health outcomes. With President Trump's promise to abandon the Affordable Care Act, and leave millions without access to care, California is once again called to lead."
In an interview with Clarke Broadcasting, Mother Lode Senator Tom Berryhill, a Republican, said he is adamantly against the legislation. He stated, "I think it would be the worst thing we could possibly do. When was the last time that government did anything right? When you put this in the hands of government, you're looking for trouble, in my opinion."
Berryhill adds that it remains to be seen what the end result will be in Washington, DC in regards to potentially replacing the Affordable Care Act.
It is unclear how much Senate Bill 562 would cost, and how it would be paid for, and proponents conceded that more details need to be finalized. The price tag is anticipated to be high.
The concept of the plan calls for covering the medical care of all Californians (medical, emergency, dental, vision, mental health, nursing home, etc), eliminating co-pays and insurance deductibles, and allowing Californians to choose physicians from a full list of providers, rather than a network chosen by insurance providers.
Insurance companies would be eliminated from the proposed new system, and the Healthy California program would be governed by a nine-member, unpaid board appointed by the governor and legislature.
The Senate Health Committee approval of SB 562 was 5-1, with several members absent. It would have to be approved by both houses of the legislature, and signed by the Governor, to become law.