Arrest After Shelter In Place Order In Amador County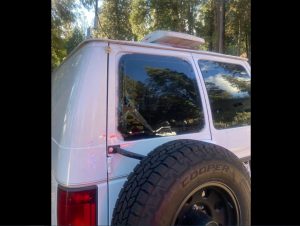 Man barricaded himself into van

View Photo
Pioneer, CA — There was a heavy law enforcement presence Sunday afternoon in the area of Circle View Drive in the Pioneer area of Amador County.
Officials received a report that a man was walking down the street with a bow and arrow, and hatchet, stating that he was going to "execute" someone. As sheriff's office deputies were responding, a report was made that he now also had some type of rifle.
The suspect was located, 39-year-old Angel Anthony Chong of Pioneer. He fled to his home and claimed that it was booby-trapped against any law enforcement officials who wanted to enter. He later went into a van, where he barricaded himself inside. A shelter-in-place order was issued for the quarter-mile neighboring region. At one point law enforcement shot out some tinted windows in the corner of the rear driver's side of the van so they could better communicate with Chong. After nearly an hour, Chong surrendered and was taken into custody.