President's Day Weekend Events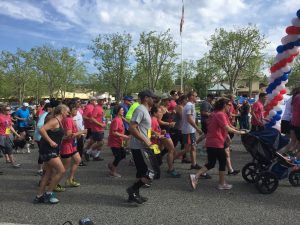 Luc's Run In Downtown Tuolumne

View Photos
Several events are planned for the Mother Lode this weekend, rain or shine.
February is American Heart Month and Sonora Regional Medical Center is promoting healthy lifestyles with Heart Walk. The community is invited to join staff and cardiac patients on Friday, February 17, at noon outside of the hospital's ambulance entrance for a one-mile walk. Healthy refreshments will be provided and the first 200 participants will receive a free t-shirt. The walk is scheduled rain or shine, walking boots, coats and umbrellas are encouraged.
Enjoy an indoor performance at Murphys Creek Theatre, they will present Bernard Pomerance's: The Elephant Man! The play is directed by Don Bilotti, and opens Friday, Feb. 17 at the Black Bart Theatre. The performance will star; Michael Crich as Gomm, Sean Lewis as Dr. Treves, Matthew Hobgood as John Merrick the 'Elephant Man' who is befriended by Mrs. Kendall, who is played by Maryann Curmi.
The 21st annual Presidents' Day Wine Weekend featuring over 22 wineries will take place Saturday and Sunday. The event is sponsored by the Calaveras Winegrape Alliance. Participants are encouraged to have designated drivers for their enjoyment and safety and all designated drivers will be given identification entitling them to free and discounted perks at participating merchants. In addition, Calaveras Transit will be adding extra Saturday Hoppers' to help shuttle participants from local hotels to Murphys with various winery stops in between as detailed here. More information about the event is in our events calendar.
As reported here the first Farm to Table Community Dinner will take place at the Mother Lode Fairgrounds in Sonora this Saturday. The public is invited to meet the three agricultural education teachers in the area. The dinner includes chicken raised by the local students, rice, vegetables, salad and apple cake, it also kicks off National FFA Week. The event listing is here.
The 1st Annual Special Olympic Polar Plunge at the South Shore of Lake Tulloch will be held this Saturday morning.  The Kiwanis Club of Sonora will be serving hot soup, bread and refreshments. There will be prizes for best costume and most money raised. For check in times view the event in our events calendar.
Sierra Repertory Theatre is presenting "Sister Act," featuring Emily Kay Shrader as Sister Mary Robert, and Courtney Bruce, in the role of a singer who goes into hiding in a convent after witnessing a murder. The musical is an adaptation of the 1992 comedy starring Whoopi Goldberg. Opening night is Saturday, Feb. 18, at the East Sonora Theatre.
Foothill Leadership Academy is hosting the 3rd family fun run and hike to benefit the City of Sonora. The event is rain or shine, no strollers or dogs allowed. Proceeds from the fundraiser go directly towards expansion of the Dragon Gulch trail. For start times view the event listing.