State Lawmakers Decry Trump Comments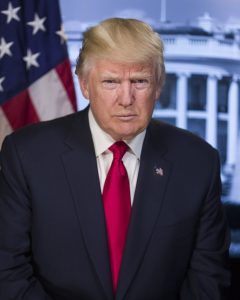 President Donald Trump

View Photos
Sacramento, CA – State lawmakers are taking exception to threats made by President Donald Trump to de-fund California if legislation in the works to become a sanctuary state (reported here) is passed.
Trump's comments came Sunday during a Fox interview ahead of the Super Bowl telecast. The president claims that California is on the receiving end of tremendous amounts of money from the federal government and "out of control" in many ways; his main criticism focused on the state not cooperating with federal immigration officials.
On Monday Democratic Assembly Speaker Anthony Rendon issued a hard-hitting response designed to enlighten President Trump with a few choice facts. In his statement Rendon notes, California sends far more money to Washington, D.C. than it gets back and deserves to receive its fair funding share.
Too, he points out, "California has the most manufacturing jobs in the nation. Our state grows a quarter of the nation's food. Our minimum wage increase has not only helped our poorest workers, it has boosted the economy while unemployment continues to drop. We have not only balanced our budget, we have had surpluses and put money away for future economic downturns – something we hope the President's policies won't hasten."
Rendon says the Assembly is focused on the work of the people and poised this year to take on big issues affecting Californians such as housing, transportation and education. He adds, "If this is what Donald Trump thinks is 'out of control,' I'd suggest other states should be more like us."