President-Elect Trump Alleges Voter Fraud In California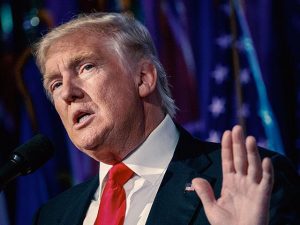 Donald Trump

View Photos
Sacramento, CA — President Elect Donald Trump and California's Secretary of State are getting into a war-of-words.
Trump took to social media over the weekend and stated there was "serious voter fraud" in California, Virginia and New Hampshire. The statement came after momentum started to build by Green Party candidate Jill Stein to recount the votes in states like Michigan, Wisconsin and Pennsylvania. Trump also asked why the media is not reporting on voter fraud in states like California, and argued there is quote, "serious media bias."
Secretary of State Alex Padilla, in charge of California's elections,  took issue yesterday afternoon, calling Trump's allegations, "absurd and unsubstantiated." Padilla issued a statement reading, "It appears that Mr. Trump is troubled by the fact that a growing majority of Americans did not vote for him."
Trump did not clarify the details of the alleged voter fraud, but a day earlier tweeted that he would have won the popular vote, in addition to the Electoral College, when deducting the "millions of people that voted illegally."
Democratic former Secretary of State Hillary Clinton received 62% of the vote in California and Republican President-elect Trump received 32%. It was a different story in Tuolumne County, with Trump receiving 57% and Clinton 36%. In Calaveras County, Trump received 58% and Clinton 34%.