Central Valley And Sierra Nevada Wind Advisories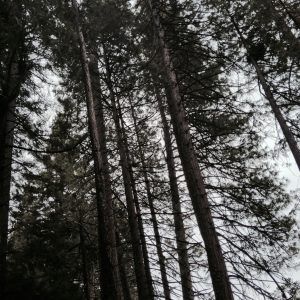 Big Trees State Park canopy image

View Photos
Stormy weather will continue to impact the Mother Lode as the second of two waves arrives in Northern California today and continues through early Monday.
Up to one inch of total rainfall is expected across the Northern San Joaquin Valley and up to five inches of rain is expected over the mountains. Wind gusts of thirty to fifty mph are likely. The snow levels will remain mostly above 7,000 feet before dropping Sunday night and early Monday to around 6500 feet.
Some of the overall impacts could include slick roads, urban ponding, flooding, clogged gutters and drains from fallen leaves, downed small branches, weakened trees, toppled trees, power outages and blowing debris including loose Halloween decorations. There is a high potential of spin-outs and accidents.
The National Weather Service has issued a Wind Advisory for the Sierra Nevada until 11 PM.
Winds of fifteen to thirty-five mph will continue with gusts up to fifty mph.
Another round of strong winds are possible on Sunday.
Additionally, a Wind Advisory has been issued for the Central Valley today from 5 PM until 11 PM.
Wind of twenty to thirty mph with gusts up to forty-five mph are likely.
Another round of strong winds are possible on Sunday.
A Wind Advisory means that winds of at least forty mph are expected. Winds this strong can make driving difficult, especially for small cars and high profile vehicles.