Mid-August Weekend Events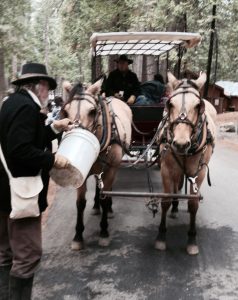 Big Trees Winter Carnival Carriage Ride horses, on a feed break

View Photos
There are several outdoor events featuring movies and more to do in the Mother Lode this weekend.
Friday evening at the Christian Heights Church Athletic Field will be a free showing of Kung Fu Panda 3 under the tent. More details are in the event listing here. This weekend is also the last Twain Harte Movies in the Pines this Friday. The free event this weekend will feature the movie The Good Dinosuar.
In Calaveras Friday on night is the 'Support our awesome park" event with food, music and dancing. The even also features voting for a favorite in the decorated cupcake contest. Ticket details are here. In Angels Camp is another Certified Farmers Market at Utica Park.
Saturday there are many events, some of the highlights include; Calaveras Big Trees' 28th Annual Family Day, the Gold and Outdoor Festival at the Mother Lode Fairgrounds in Sonora, the 1st Annual Huntington's Disease Poker Tournament & Spaghetti Dinner, the Calaveras Has Talent Semi Final, and another outdoor movie at Whitehead Field in Tuolumne.
Also on Saturday the Sonora High School Golden Regiment Band will play for 8 hours in their Play-A-Thon fundraiser. The marathon practice session from 8:00 AM to 4:00 PM at the Sonora High School Band room helps students prepare for the football season and 30 plus other performances during the school year. Details on how to donate are in the event listing.
Sunday is the St. Patricks Catholic Church 6th Annual Corvette Raffle and Festival. Only 1,000 raffle tickets are sold, get all the details here.
As detailed here next Saturday is the 10th Annual Meals on Wheels fundraiser at Railtown 1897 State Historic Park.
Next Week: Click on a date for more events coming up

S
M
T
W
T
F
S
21
22
23
24
25
26
27