Governor Allows Campaign Funding Voter Initiative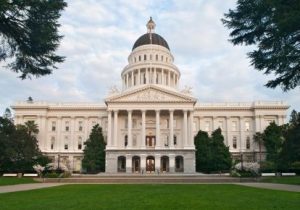 Sacramento Capitol Building

View Photos
Sacramento, CA –On Wednesday, Governor Jerry Brown telegraphed to the State Senate that he will allow a campaign funding advisory bill to be enacted without his signature.
The passage of SB 254 calls for a special election to be consolidated with the November statewide general election, requiring the Secretary of State to allow voters to determine whether state officials should inform Congress that it should overturn the US Supreme Court's 2010 Citizens United ruling. Supporters of the measure maintain that California voters were wrongly disenfranchised by the State Supreme Court when it ordered two years ago that Prop 49, the Overturn Citizens United Act, which was a legitimately enacted measure, be removed from the 2014 ballot.
Despite broad support the Governor similarly allowed the previous initiative onto that ballot without his signature, stating that it was "nonbinding" and that voter-supported initiatives should be expected to have legal effect. At the time, he also noted, "It is my intention to signal that I am not inclined to repeat this practice of seeking advisory opinions from the voters."
Undoubtedly, his file number only reference of the earlier measure in his single-sentence directive to the State Senate Wednesday indicates that his opinion on the matter remains unchanged.