Burning To Provide Protection For West Point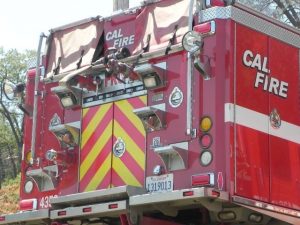 Cal Fire Truck

View Photos
San Andreas, CA – Next week the public may spot some smoke in the skies near West Point on a stretch of Winton Road as Cal Fire ignites a fuel reduction burn in Calaveras County.
The burn is part of the Winton-Schaads Vegetation Management Plan, which is scheduled to start Monday, May 2 and could take up to three days to complete. The burn will cover 20 to 60 acres along Winton Road just east of West Point near Lily Valley Circle. Cal Fire reports the burn is being conducted in cooperation with Sierra Pacific Industries (SPI) as its timber lands run along the roadway. Fire officials note that the goal is to provide a shaded fuel break between the community of West Point and the SPI properties in hopes of protecting both against possible wildfires, like the Butte Fire, which burned more than 70,000 acres and destroyed 921 structures, and claimed two lives.
The burn will being weather permitting.