Wind Advisory Issued For Sierra Nevada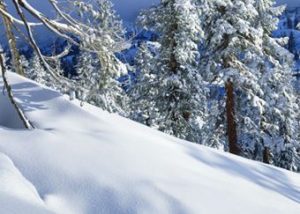 Snowpack

View Photos
A Wind Advisory remains in effect for the Sierra Nevada through 11 AM Saturday.
Strong offshore winds developing late tonight through Saturday morning will result in down sloping mono winds through the east to west oriented canyons of the Sierra Nevada.
The winds will increase late tonight with the strongest wind gusts occurring during the the early morning hours Saturday. Winds will diminish during the late morning hours Saturday.
According to the National Weather Service, winds of twenty to thirty mph will continue with gusts ranging from forty to fifty mph.
Strong cross winds may down trees, cause power outages as well as damage property.
A cold and dry airmass across the region and diminishing winds will likely bring sub-freezing temperatures on Sunday morning across much of the Central Valley.
A Wind Advisory means that winds of forty-five mph are expected. Winds this strong can make driving difficult, especially for high profile vehicles.