Crash Creates Traffic Delays On Highway 108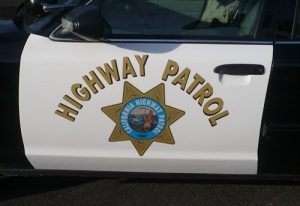 CHP Patrol Car Logo

View Photos
Update 4:50 p.m.:  The CHP reports Highway 108 has reopened and traffic is moving freely once again.
Update 4:30 p.m.: The CHP reports traffic is being diverted down Golf Links Road.
Original Post 4:09 p.m.: Jamestown, CA — The CHP is on the scene of a two-vehicle crash on Highway 108 near Golf Links Road between Jamestown and Sonora.  Traffic is backed up as the  roadway is blocked with officers directing one-way traffic control. The CHP reports one vehicle went down a ditch rolling over into Woods Creek. One person has been taken by ambulance to Sonora Regional Medical Center complaining of back pain, according to the CHP.  We will bring you more details as soon as they come into the newsroom.