Late Night Limos For Lawmakers?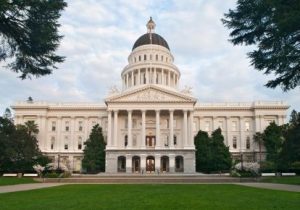 Sacramento Capitol Building

View Photos
Sacramento, CA — A proactive security protection for lawmakers or a permissive perk? A 24-hour service to shuttle state senators safely home to avoid DUIs created enough of a buzz to be cancelled today.
The office for Senate President Pro Tem Kevin de Leon quietly issued a release today indicating the controversial after-hours emergency services program would end effective immediately. According to de Leon's statement: "The Senate after-hours emergency services program was reinstated at the recommendation of security experts for the safety and protection of our Senators and hundreds of staffers, but, given the confusion caused by recent media reports, I have asked the Chief Sergeant to discontinue the infrequent practice of providing late-night/early morning transportation for Senators, effective immediately."
The Sacramento Bee reported on May 29 that small plastic cards had been given to State Senate members. Stamped with the Capitol dome in the background and a banner across the top that bears the words "California State Senate," underneath, the card reads, "Sacramento 24 Hr Transportation," and provides a local 916 area code number in bold. Directions on the card indicate that, "in an emergency call Chief Manning," also providing a second number to reach the Senate's Chief Sergeant-at-Arms Debbie Manning.
Around-the-Clock Rides Cost: Over $60K 
Senate records confirm two "special services assistants" were hired by Manning's office in early February, each with a salary of $2,532 per month with assigned duties that include providing "ground transportation for Senate members."
A handful of senators and assembly members in recent years have been arrested on suspicion of driving under the influence but no 24-hour transportation provision had been made for the latter group of lawmakers. While de Leon's office declined to comment on the program until today, taxpayer groups criticized the perk as another "entitlement" for a privileged few who might instead take personal responsibility and exercise some restraint in their actions.
Multiple calls and email communications for comment this week to Mother Lode Senator Tom Berryhill about the program went unreturned. Clarke Broadcasting also reached out to Asemblymember Frank Bigelow earlier in the week and did not hear back.