Light Precipitation Thus Far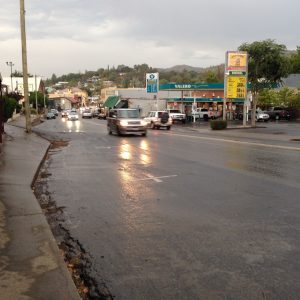 Rain in Sonora

View Photos
Sonora, CA — The initial storm system this week brought light rain to the foothills, and some high country snow.
Over the past 24 hours, only 0.14 inches of rainfall was measured at the T.U.D. Regional Wastewater plant in Sonora. There was snow recorded at some of the higher level locations. For example, Bear Valley Resort reported receiving about three inches. The Department of Water Resources Electronic readings for the Sierra Nevada show that the state's snow water equivalent increased from 1.4" to 1.5" between Sunday and Monday. The amount of snowpack in the Sierra Nevada remains just 5% of average for the date.
A second storm system is expected to arrive tomorrow, according to the National Weather Service. A Winter Storm Warning for the Sierra Nevada, above 3,500 ft., will begin at 1am Tuesday. Click here for more information.