Events This Weekend In March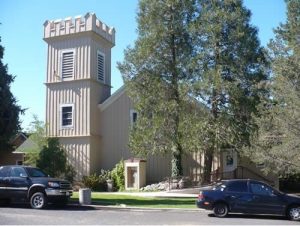 Church of the 49ers - Columbia

View Photos
The weekend before St. Patrick's Day (which falls on Tuesday, March 17th) there are a several events throughout Saturday. The one of the early Saturday morning events is the Aronos Indoor Rummage Sale. It begins in the morning with lots of good books, pretty nicknacks, great kitchen stuff, clothing and new shoes. Details are in the event calendar.
Go bowling before noon at Black Oak Lanes and 100% of proceeds will be going to Wounded Warrior Project and our local VETS as part of Brianna Prock's senior project. During the event, there will be a silent auction run by Patience Stott for her senior project. All the details about the fun bowling event are here.
Later in the evening is the 15th Annual Trivia Bee "Read Down Under". The Australian themed event, which benefits the library's literacy programs, will be held at the Sonora Opera Hall on Saturday. The social hour starts at 5:30 p.m. and Trivia Bee with three-member teams representing area businesses, clubs and organizations starts at 6:30 p.m. The battle of wits over a wide range of topics ranging from literature and music, to local history with hostess Maryann Curmi presiding over activities. Find out more about who is involved in the Trivia Bee in the event listing here.
Sierra Waldorf hosts their Rites of Spring Auction at the fairgrounds on Saturday evening. The theme this year is "Havana Nights!" You can expect a catered dinner, no host bar, live music and dancing. Details are available in the event listing.
Also on Saturday night the St. Patty's Day Roundup at Church of the 49ers. The Presbyterian Women's group at Columbia's Church of the 49ers will serve a traditional corned beef and cabbage dinner from 5 to 7 pm in Faith Hall. This celebration of St. Patrick's Day features Irish music and they recommend you wear green and be prepared for shenanigans. The details and ticket prices are in the event listing here.
Future events are listed in the events calendar where you will find information about Murphys Irish Day next weekend.