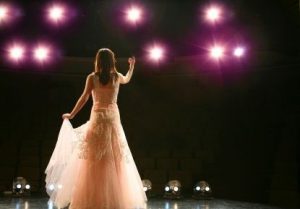 Entertainment - theater stage

View Photos
While next year there will be a leap day, this February ends this Saturday the 28th.
On Saturday there will be two theater productions performing plays; Summerville High School will present The Odd Couple both as a matinee and evening show. You can catch it tonight as well starting at 7:00pm. Details about the event are in our events calendar.
Sierra Repertory Theater's opening night — and a gala — for its production of Mary Poppins is Saturday. The Opening Night Gala will be held at the Black Oak Casino Resort Hotel Banquet Room starting at 5:00pm. The gala features the cast and more, for details and reservations see the event listing.
As reported earlier, the 35th annual Winter Jubilee is this Friday and Saturday at the Mother Lode Fairgrounds. Details about the event are here.
The Sonora Library will host the opening day of a seed library on Saturday. Bring the family to learn about how the library works, check out seeds to grow, or to just learn about plants. To volunteer to help with the library or for more information, view the full event details here.
Don't forget to advance the myMotherLode Event Calendar one month to check out all the events this Sunday. On March 1st, in addition to the American Legion Sunday Breakfast at the Veterans Memorial Hall & Military Museum (details here), the first of three Hunter Safety Classes will begin. The classes are held at the Ebbetts Pass Fire Station in Arnold. Click for details here.
On the other side of the Mother Lode, catch a game of Donkey Basketball at the Tuolumne City Memorial Hall. The event is a fundraiser for the Tuolumne Lumber Jubilee. Teams this year include; Summerville and Sonora high schools, the CA Highway Patrol, and Sonora Paramedics. Ticket information is here.