Vegetation Fire Calaveras County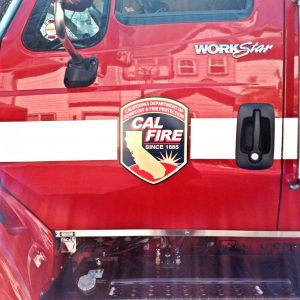 Cal Fire Truck

View Photos
Mountain Ranch, CA — Firefighters are heading to a vegetation fire in Calaveras County.  Cal Fire reports the flames are in the in the 7200 block of West Murray Creek Road with a cross of Doster Road in Mountain Ranch.  Fire crews on the way to the scene reported seeing flames and Cal Fire says the size is about two acres.  There is no word on rate of spread or whether any structures are threatened at this time.
As we reported yesterday evening just after 5 p.m. east of the current blaze, Cal Fire crews battle a vegetation fire that spread from an escaped debris burn on the 9500 block of Whiskey Slide Road near Ponderosa Way in the Mountain Ranch area.  Six engines and two hand crews battled the blaze for about two hours.  That fire was contained 12 acres.  We will bring you more information as soon as it comes into the News Center.
Update 6:30 a.m.: Cal Fire reports crews are on the scene of a two acre blaze, but having a hard time getting close to the flames as they are in a remote area.
Update 6:45 a.m.: Cal Fire reports a two acre fire with a slow rate of spread and no structures threatened.
Update 7:15 a.m.: Cal Fire reports the fire is contained at about two acres.