McClintock "Disappointed" With State Of The Union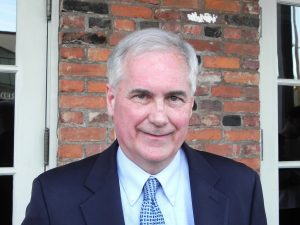 Tom McClintock

View Photos
Washington, DC — Congressman Tom McClintock is taking issue with some of the points made by President Barack Obama in the State of the Union Address.
The President pushed for the idea of "middle class economics", which he indicated would include increasing taxes on the wealthiest Americans. Congressman McClintock, who represents the Mother Lode, says, "It appears to be more of the same policies that have proven not to work. When the President says he wants to 'sock it to the wealthy' by placing new heavy taxes on investment, the simple truth of the matter is when you tax something, you get less of it. When you tax investment, you get less investment, precisely at the time when our nation needs more investment, for better paying jobs."
President Obama also indicated that the country has moved out of the recession and it's time to "turn the page" from the era of economic crisis. McClintock takes issue with the idea that the economy is robust, arguing that the median wage is going down, and the lowest percentage of Americans are working in 30 years.
McClintock also said he is "very skeptical" about giving the President additional military authority in the fight against overseas terrorists threats, as the President requested.
The President's State of the Union Address aired live on AM 1450 KVML. You can find a transcript of the entire speech by clicking here.