Drunk Driving Involved In Calaveras Crash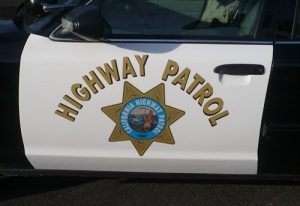 CHP Patrol Car Logo

View Photos
Valley Springs, CA – Two San Andreas men were involved in a rollover wreck caused by drunk driving, according to the CHP.
The crash happened just before 11 p.m. on Monday on Garner Place north of Baldwin Street in Valley Springs.  The CHP says 20-year-old Christian Gabriel Baker was driving a 2004 Chevy Silverado truck northbound on Garner Place when due to his level of intoxication he lost control of the pickup.  The truck went off the roadway, down an embankment and rolled over.
Baker was taken to Mark Twain Medical Center suffering from cuts.  The only passenger, 21-year-old Michael J. Messenger, left the scene of the accident before an officer arrived, according to the CHP.  Investigators have not received a statement on the crash from Messenger, but the investigation is ongoing.
Baker was arrested for DUI and booked into the Calaveras County Jail.