Dense Fog Advisory Issued For Central Valley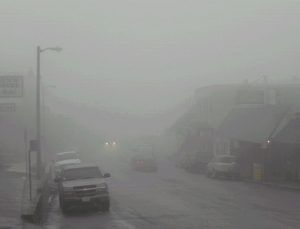 Fog

View Photos
A Dense Fog Advisory is in effect until 11 AM this morning for the central valley including the western, lower portions of Tuolumne and Calaveras counties.
According to the National Weather Service, visibility has been reduced to below a quarter of a mile. There are some areas of visibility below 200 feet.
Locations of dense fog include both Stockton and Modesto.
A Dense Fog Advisory means visibilities will frequently be reduced to less than one quarter mile. If driving, slow down, use your low beam headlights and leave plenty of distance ahead of you.