Elderly Man Stuck In Hole Overnight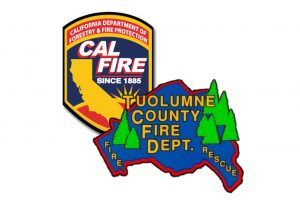 Cal Fire - Tuolumne County Fire Department Logo

View Photos
Columbia, CA – An elderly Columbia man is lucky to be alive after spending the night stuck in a dirt hole.  The incident happened around 4:30 p.m. at the Marble Quarry RV Park in the 11500 block of Yankee Hill Road in Columbia.
Cal Fire reports it took emergency crew about 10 minutes to rescue the 85-year-old man from the hole in the ground.  There is no word on his condition or whether he suffered any injuries.
Cal Fire reports the man, who had been digging in the ground yesterday, somehow ended up in the hole overnight.  His family became concerned when they had not heard from him, according to Cal Fire, and went to the trailer park to look for him.  They found him in the hole and called 911.