Wind Advisory, Flood Advisory & Sierra Blizzard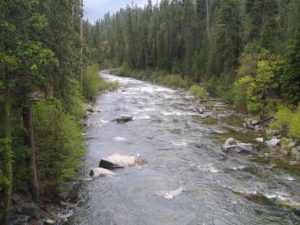 Calaveras Big Trees Park

View Photos
The National Weather Service has issued an Urban and Small Stream Flood Advisory for Southwestern and Western Tuolumne County as well as Calaveras County until Noon on Friday.
A Flood Watch also continues for the Sierra Nevada through Friday evening.
Two to three inches of additional rainfall is expected in the Sierra Nevada.
Additionally, a Winter Storm Warning remains in effect for the Sierra Nevada above 4500 feet through 4 PM Friday.
An additional three to nine inches of snow accumulation is expected.
Snow levels range between 4500 through 6000 feet.
Winds in the Sierra Nevada range from ten to forty mph, with gusts up to sixty mph.