McClintock: President's Amnesty Executive Orders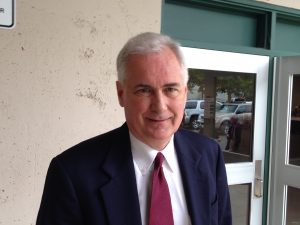 Tom McClintock

View Photos
Washington D.C. — Local Congressman Tom McClintock is very critical of President Obama's recent Executive Action related to immigration reform, which calls for halting the deportation of several immigrants in the country illegally, notably impacting those who are parents of children born in the U.S.  Details on his opinion are in his new blog.
McClintock argues that the President's approach to this matter is unconstitutional. McClintock expressed support for a GOP lawsuit to try and stop the actions and to take the issue to the Supreme Court.
In an earlier news story on Nov. 27th McClintock said a better approach on immigration is to improve the enforcement of the existing laws. To view his blog click here.