McClintock: Changeover In Washington, DC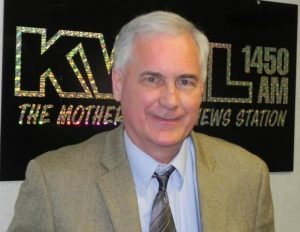 Congressman Tom McClintock

View Photos
Sonora, CA — Congressman Tom McClintock expects several changes to occur in Washington, DC following the General Election.
Republicans kept control of the U.S. House and will take over leadership of the U.S. Senate.
"Just in this last session, there were more than 350 job creating bills that were passed out of the House, and then simply never taken up in the Senate," McClintock said in a recent interview. "It wasn't that they were amended, and sent back to us, so we could talk about our differences. The Senate simply refused to act. The system seized up, and it's been extremely unproductive."
He cites the Reins Act, as one of those pieces of legislation. He says if a government agency imposes a new regulation, and it could cost the economy over $100 million, it would require that it first be approved by Congress. McClintock says, "The Constitution says all legislative authority is vested in the Congress, so you ought to have an elected representative that you can hold accountable, vote on major pieces of regulation. It passed out of the House, and was stopped dead in the Senate."
McClintock also expects the controversial Keystone Pipeline project to be approved by the new Senate, but it is unclear if it will have the support of President Obama.
The Congressman was very critical of President Obama's recent Executive Action related to immigration reform, which calls for halting the deportation of several immigrants in the country illegally, notably impacting those who are parents of children born in the U.S.  McClintock argues that the President's approach to this matter is unconstitutional. McClintock expressed support for a GOP lawsuit to try and stop the actions. "I think the most promising, and immediate response is for the Congress to engage the Supreme Court, in other words, to sue the President, and take the issue to the Supreme Court," he said.
McClintock says he feels a better approach on immigration, is to improve the enforcement of the existing laws on the books.
On the issue of water, the U.S. House passed a comprehensive bill last year, which was designed to increase supply capabilities across the country. McClintock says negotiations have taken place regarding the bill over the past several months, between the House and Senate, but it appears there will be no fruitful results this year. McClintock says, "Senator (Diane) Feinstein, I think, has been a constructive partner in these discussions, but there are far more liberal representatives in the Senate. We cannot even get them to agree, that even in the worst drought in history of California, maybe we should not continue to release tens-of-thousands of acre feet of what little water remains behind our dams, over concerns about adjusting water temperatures for the fish."
McClintock, a Republican, represents District Four, which covers the Mother Lode region, and much of the Sierra Nevada. He was re-elected this month after being challenged by fellow Republican, Art Moore.