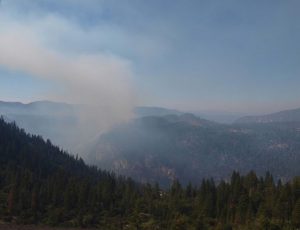 Dog Rock Fire

View Photos
Yosemite, CA — A prescribe burn has been called off in Yosemite National Park.
Ranger Kari Cobb says the dry conditions and the Dog Rock Fire near El Portal, which burned 311 acres, prompted that decision. The burn was scheduled to start mid-October. Fire crews were set to burn 111 acres in the Taft Toe Area along Southside Drive between El Capitan Bridge and the Sentinel Beach Picnic Area. The burn was expected to last two to three days.
Park officials had scheduled the burn after rains at the end of September had brought one inch of rain to vegetation within the burn parameters. Cobb says the hope was to reduce the accumulation of small diameter mixed conifer trees, reduce excessive dead, and down woody debris.