Power Restored To Thousands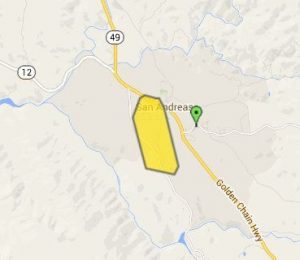 Power outage in San Andreas

View Photos
San Andreas, CA — PG&E reports repair crews have been able to turn the lights back on for more than 2, 000 customers.  Nearly 850 remain without electricity.  Crews estimate the time of repair for the remaining customers is still 1:45 this afternoon. At the height of the outage more than 2880 customers were without power. At 10:19 a.m., Cal Fire reported an electric transformer had exploded and brought down live power lines on Russell Road by Market Street off Highway 49.  That sparked three small vegetation fires on Russell Road, which firefighters extinguished within minutes. A section of Russell Road remains closed due to the live downed lines so motorist will want to avoid the area.  We will bring you more details as soon as they are available.
Update 12:50 p.m.: PG&E reports 409 customers remain without power.
Update 2 p.m.: PG&E estimates the repair time to be 3:30 p.m.
Update 3:40 p.m.: PG&E has pushed back the estimated repair time to 5 p.m.