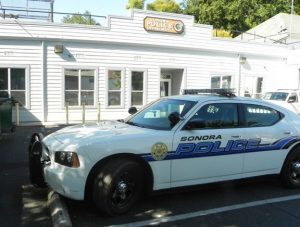 Sonora Police Department

View Photos
Sonora, CA — A stalled car on Mono Way is backing up traffic, while a tow truck is on the way. Sonora Police Officers are on the scene of a stalled Subaru wagon at the intersection of Mono Way and Greenley Road.
The car is stopped in the left turn lane of Mono Way and traffic is backing up in both directions. Police say they are waiting on a tow truck, which is about 20 minutes from the scene. Motorists are being asked to use caution in the area or avoid it if possible. We will have an update when the road is cleared.
Update 2:30 pm: Sonora Police report the tow truck is now on the scene.
Update 2:40 pm: Sonora Police report the roadway is cleared and traffic is moving freely.