Victims Identified In Fatal Crash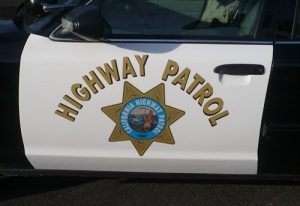 CHP Patrol Car Logo

View Photos
Groveland, CA — The CHP reports a husband and wife, visiting from Ontario, Canada, were involved in the fatal motorcycle crash on Highway 120 yesterday. The solo motorcycle crash happened at 12:44 pm on the highway near the top of Old Priest Grade, west of Groveland.
68-year-old George Zommers was driving a 1999 Harley Davidson with his wife, 67-year-old Sarmite, riding on back of the bike. The CHP reports the bike was headed westbound on the highway at a speed of 35 mph when he lost control on a curve and went off the right shoulder. The bike went up a steep dirt embankment along the roadway, and then came back down smashing onto the pavement. The couple was ejected from the motorcycle.
The wife was given CPR, but died at the scene. The husband was flown to Doctor's Medical Center in Modesto and is suffering from major injuries including head trauma. The CHP says he is in stable condition. The crash is under investigation, but drugs or alcohol does not appear to be a factor in the crash.