President Obama's Approval Rating Falls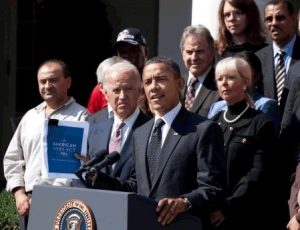 President Obama

View Photos
The President's approval rating among California voters has dropped to an all-time low.
A new Field Poll finds that 45% of California voters approve of President Obama's job performance, 43% disapprove, and 12% have no opinion.
The President's approval rating peaked in March of 2009 at 65%, fell to as low as 46% in September of 2011, and was back up to 62% in February of 2013. The President is favorably viewed by 68% of Democratic voters in the state, 11% of Republicans, and 43% of Independents.
There is 51% approval in the Los Angeles area, 53% in the San Francisco Bay Area, 30% in the Central Valley, and 43% in other areas of the state. President Obama's highest approval rating is in the age category of 18-29 (51%), and the lowest is 40-49 (41%).