Local Celebrations This Weekend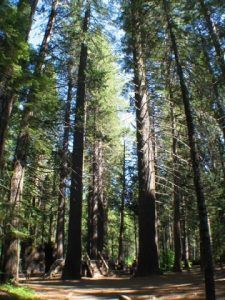 Calaveras Big Trees

View Photos
There are several community events across the Mother Lode listed in our events calendar this weekend.
It is Family Fun Day at Big Trees State Park is this Saturday. Be patient with a traffic delay due to caltrans work and enjoy family activities in the North Grove area of the Park. There will be animals and Park Rangers talks, crafts, Smokey Bear, live music and carriage rides. Food will be available for purchase, details are in the event listing here.
On Saturday Mother Lode Christian School (MLCS) will celebrate its 50th Anniversary. Music by MLCS Alumni, tours and teachers will be available at the school and bounce houses will be set up. View the event listing "50th-anniversary-celebration".
Twain Harte Rotary is hosting their annual Deep Pit BBQ ticket prices for the fundraiser are listed here.
At the Tuolumne City Museum they will hold a Summer Hoedown & Tri Tip BBQ dinner.
Entertainment will be provided by the Twain Harte Twirlers square dance club. Balloon and picnic basket raffles will be held. Dinner ticket holders will be entered in a door prize drawing for a framed wall print by Tuolumne photographer David Wheat. Dinner and ticket details are listed here.
Angels Murphys Rotary Annual Shrimp Feed dinner is also on Saturday. The event is to raise money for the Angles Murphys Rotary Foundation to support its local and school actives. Details are here.
The Southern Tuolumne County Historical Society August Program features Sharon Giacomazzi who will present the history of the first road into Yosemite Valley. The program is free to the public and will be held at the Groveland Community Hall. Times and locations are in the event listing.
There are two other music events, ZZ Top will be playing at Ironstone and River Ranch Music Festival will be held at River Ranch Campground in Tuolumne.