McClintock: Green Energy And Defense Budget Don't Mix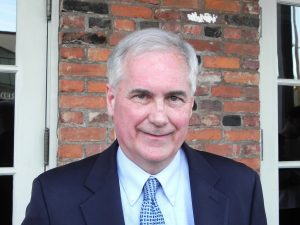 Tom McClintock
Washington, DC — Congressman Tom McClintock took to the House floor this week to argue that "green energy mandates" should not apply to the military.
McClintock, who represents the Mother Lode, introduced an amendment to forbid defense dollars from being spent to meet green energy mandates of the Obama administration. McClintock's amendment was approved with a voice vote.
McClintock stated, "According to the GAO, the Navy has spent as much as $150 per gallon for jet fuel.  In 2012, the Navy purchased 450,000 of biofuel for its so-called 'Green Fleet,' at the cost of $26.60 per gallon, at a time when conventional petroleum fuel cost just $2.50. What taxpayer in his right mind would pay $26 per gallon to fill up his car when next door they're selling it for $2.50?"
Click on the "play video" box in the upper left corner to view McClintock's entire speech.