Everyone Knows It's Windy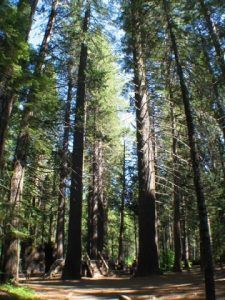 Calaveras Big Trees

View Photos
The National Weather Service has issued a Wind Advisory for the Sierra Nevada from 11 AM this morning to 5 AM Sunday.
Wind gusts of up to forty mph are expected this afternoon. Wind gusts tonight will range from of fifty to sixty mph. 
Additionally, a Wind Advisory has been issued for the Central Valley from 11 AM this morning to 8 PM tonight. 
Winds of fifteen to thirty mph should be expected with gusts to up to forty mph. 
Driving can be difficult in breezy to windy conditions. Especially in small cars and high profile vehicles. Be aware that tree limbs and branches could fall. Secure any loose objects in your yard.