Enrollment Deadline Approaches For Obamacare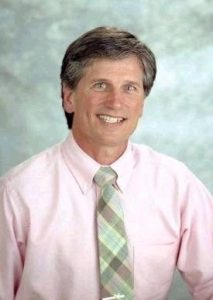 Todd Stolp

View Photos
The enrollment deadline to sign up for mandated health insurance under the Affordable Care Act is fast approaching.
Tuolumne County Public Health Officer, Dr Todd Stolp was Thursday's KVML "Newsmaker of the Day".
Open enrollment ends March 31. Beginning April 1st, everyone in the USA is required to have health insurance.
To help community members find the right health insurance option and avoid IRS penalties for not enrolling, Sonora Regional Medical Center has partnered with area insurance agents to provide a Covered California Health Insurance Fair.
The Fair will take place on Monday, March 17, from 3 to 5:30 p.m. at the Education Center (formerly Andy's Home Center), located at 900 Mono Way in Sonora, California.
Dr. Stolp and several insurance agents will be available to answer questions about various options and explain the Covered California insurance exchange.
Computers and internet access will also be available for participants to enroll in the plan that is right for them. To enroll, participants will need to bring identification such as driver's license and proof of household income – either the most recent tax return or recent pay stubs for all family members.
According to Stolp, residents in California still without health insurance today, should sign up using the Covered California website at https://www.coveredca.com and not on the national website.
There are health insurance options for people of all income levels and everyone is encouraged to sign up before the March 31 deadline.
For more information on the Health Insurance fair, call 209-536-5020.
For more information on Public Health in Tuolumne County, log onto http://www.tuolumnecounty.ca.gov/Index.aspx?NID=250
The Newsmaker of the Day can be heard each weekday morning at 6:45, 7:45 and 8:45 on AM-1450 KVML.