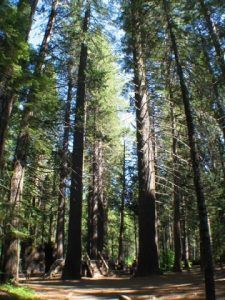 Calaveras Big Trees

View Photos
The National Weather Service has issued a Wind Advisory for the Mother Lode above 2000 feet, through 4 am Saturday.
Winds of fifteen to twenty-five mph will continue with gusts up to forty-five mph.
Also, a High Wind Warning remains in effect for the higher elevations of the Sierra Nevada through Saturday 4 am.
Winds of thirty to forty mph will continue with gusts ranging from sixty to ninety mph.
Locations include ridge tops, passes, local ski resorts, the Merced River Canyon, the Yosemite Valley and the Rim Fire burn area.