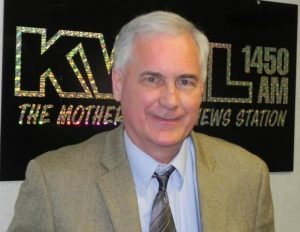 Congressman Tom McClintock

View Photos
Sonora, CA — Give your opinions on the federal government to Mother Lode Republican Congressman Tom McClintock tonight. McClintock is holding a Town Hall meeting starting at six this evening in the Tuolumne County Board of Supervisors meeting room. It is open to the public.

McClintock says, "I'm going to be touching on whatever folks want to talk about. Obviously, Obamacare and this disastrous roll out are on the top of people's minds and what to do about it."
McClintock has recently been very critical of the federal Affordable Care Act and aspects of the government shutdown. McClintock's Congressional District Four covers much of the Sierra Nevada region and Yosemite National Park.
During past Town Hall meetings McClintock has started off with brief remarks about recent happenings in Washington, DC, and then taken all questions from the public.
McClintock also made stops today at Columbia College and a local school.