Obama's Approval Rating Drops In California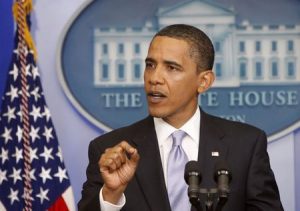 President Obama

View Photos
A new Field Poll shows that President Obama's approval rating has fallen 10-percent over the past five months.
The poll of California voters finds that 52% approve of the President's job performance, compared to 62% in February. 35% say they disapprove of the President and 13% have no opinion. The President had a notable drop between the 18-39 year-old population, where his approval rating in February was 71%. It has now dropped to 57%.
Apart from the job performance, 57% of California voters say they have a favorable opinion overall of the President.