2012 Honorary Town Marshal – Joseph Perez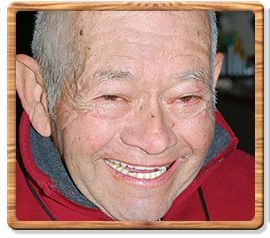 The Tuolumne County Sheriff's Posse and the Sonora Union Democrat would like to congratulate 2012 Honorary Town Marshal Joseph Perez. Perez won the popular vote distancing seven other candidates for the honorary title.
Joseph Perez is well known in Sonora as the sacristan of St. Patrick's Church for the last 48 years. Joseph was baptized at St. Patrick's when he was two months old and just celebrated his 72nd birthday. He became the church sacristan in 1975 after he was laid off at the Louisiana-Pacific box factory where he had worked for twenty years.
Joseph is well known in Sonora also for his daily walks through town from one end to the other including jaunts to Wal-Mart and Save Mart if he has the time.
Perez will be awarded a badge for his honorary position by the Sheriff's Posse and will ride in the Round-up Parade as the 2012 Mother Lode Round-up Honorary Town Marshall.
2012 Mother Lode Round-up Top Hand Award – Wes Wiitman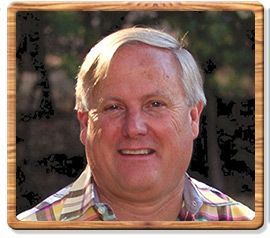 The Tuolumne County Sheriff's Posse is pleased to honor Wes Wiitman, DVM as our 2012 Mother Lode Round-up Top Hand buckle award winner. Wes has been our Round-up rodeo Veterinarian for 29 years as well as a candidate for PRCA Vet of the Year.
Wes Wittman was born at Mather Air Force Base in Sacramento but spent the first sixteen years of his life in Anaheim, CA before moving to Sonora, CA in 1973. He graduated from Sonora High School in 1974 and was accepted to the University of California, Davis where he graduated with a Bachelor of Science degree in Animal Physiology in 1978. He was then accepted to the prestigious UC Davis School of Veterinary Medicine and received his Doctorate in 1982.
Upon graduating Dr. Wittman returned to Sonora and in 1982 as co-owner and founder of the Sonora Veterinary Group, Inc. and is now the owner of the Mono Way Veterinary Hospital.
Wes has an active life with his many community minded activities which have included 20 Years on the Junior Livestock Committee, Director of the Tuolumne County Humane Society, Twain Harte Horseman, and many statewide Veterinary Medical Associations. Dr. Wittman is also currently a Director of the Mother Lode Fair after being appointed by Governor's Pete Wilson and Arnold Schwarzenegger.
Dr. Wittman has been married to his wife of 30 years Maggi. Maggi is the daughter of the late actor and Professional Rodeo Cowboy Hall of Fame honoree, Slim Pickens. They have one son Dustin.
Wes enjoys fly fishing in Wyoming, restoring antique farm equipment, and horseback riding in the Sierras, and Wind River Range in Wyoming in his free time.
Dr. Wittman has been active in educating public schools about rodeo and their humane treatment of valuable rodeo stock. He wants to ensure that the great American sport of rodeo can be enjoyed by many future generations.
The Tuolumne County Sheriff's Posse wants to honor this outstanding physician, community volunteer, and nationally recognized rodeo Vet Wes Wittman as our 2012 Top Hand Award Winner.
Mother of the Year – Sharon Wivell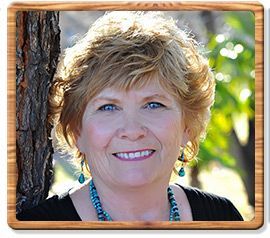 The Tuolumne County Sherrif's Posse would like to congratulate Sharon Wivell the 2012 Mother Lode Round-up Mother of the Year. Sharon was born on November 28, 1942 in Minneapolis, Minnesota to John and Lucille Reiley. They moved to San Carlos, CA in 1943 to live with Lucille's mother and her two sisters. Sharon attended Central Elementary and Arundle Middle School. In 1959, Sharon's mother remarried and they moved to Columbia where they owned and operated the Springfield Trout Farm. While attending Sonora High School she caught the eye of a dark haired young man, Doug Wivell, who she would eventually marry.
After high school, Sharon attended Adrian's School of Cosmetology in Stockton where she earned her cosmetology license, which she still holds today. In 1963 she married Doug Wivell at the 49er Church in Columbia. In 1964 Doug and Sharon moved to Columbia where they lived and raised two sons, Todd and Scott Wivell. While the boys were attending Columbia Elementary Sharon volunteered as a teacher's aide and after a few classes at Columbia Junior College she received her certification to be a teacher's assistant. Sharon wound up working at Columbia Elementary for 35 years until she retired in 2011. In addition, she also worked 15 years for Paul and Marge Gjerde at Columbia Mercantile.
In 2004, her husband of 40 years, Posseman and 1978 Sheriff's Posse Captain, Doug Wivell, passed away. Her son, 2012 Captain Todd Wivell, is married to Tracey Wivell. They have two children, a son Morgan and a daughter Reiley Faye. Sharon's other son Scott Wivell is married to Peitra Wivell and they have a daughter Alicia and two son's, Jack and John. All of Sharon's family and the Tuolumne County Sheriff's Posse are here at the Round-up to wish her a Happy Mother's Day!!!