2011 Honorary Town Marshal – Joseph "Pepi" Stoiber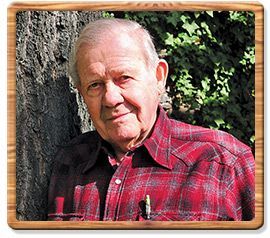 The Tuolumne County Sheriff's Posse is honored to recognize Joseph "Pepi" Stoiber as the 54th Annual Mother Lode Round-up's Honorary Town Marshal. Joseph Stoiber is a 35 year resident of Tuolumne County who has worked as a building contractor for most of those years. He is widely known as the founder of the Edelweiss Club which consists of Germans and friend of Germans but he say you don't have to be German to join. The Edelweiss Club has about 80 members of every nation from Tuolumne and Calaveras Counties and is primarily a social club with lots of good food, music, and dancing. Pepi Stoiber's wife Anne died about 12 years ago but he has a daughter and son-in-law Ted and Monika Riedel, and three grandchildren Karl Reidel, Bethanni Reidel, and Katrina Reidel all of Murphys.
Pepi Stoiber last had a horse when he was 12-14 years old in his native Germany and has not been on one since but has been a longtime fan of the Mother Lode Round-up. Pepi Stoiber joins a long list of past Honorary Town Marshals including the last three John Cavaiani and Bobby Rapp, Renee Paulson, and Larry Rotelli.
The Tuolumne Co. Sheriff's Posse and the Sonora Union Democrat congratulate Joseph "Pepi" Stoiber the 2011 Mother Lode Round-up Honorary Town Marshal.
2011 Mother Lode Round-up Top Hand Award – Tina Brown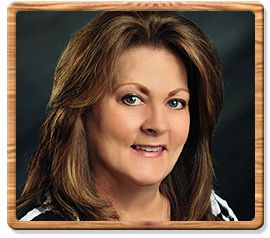 The Tuolumne County Sheriff's Posse Rodeo Committee and General Membership unanimously selected Tina Brown as the 2011 Top Hand Buckle Award winner. Tina has been a supporter and sponsor of the Mother Lode Round-up Queen Contest for years since opening Pure Cowboy Western Center in Sonora, CA. Every year she provided the prized Queen Saddle and coordinated the overall prize package for the contestants. She also mentored, dressed, and assisted all the contestants fairly in any way she could. At the yearly Queen contest she provided materials and effort in displaying the Queen saddle, chaps, portraits and all the gifts provided by sponsors for the Queen contest held every year at the Sonora Elks Lodge.
Tina Brown was born in Roseville, California, and attended high school at Casa Robles High in Orangevale, CA. She spent several years working in for Lolly Rogers Western Wear before opening her own store when Lolly closed her popular Western Center. Her love of the western lifestyle, horses and fashion led her on her dream path of opening her own western clothing store to fill the gap left by Lolly's closing. Pure Cowboy Western Center, the realization of her dream, opened in Sonora right around the millennium and she has been the main Queen sponsor for over 10 years. She always carried the top western brands in gifts, tack, boots, jeans, shirts, and hats for children, women and men. She closed Pure Cowboy in 2010 and has stayed in retail in a supervisory post at Kohl's Dept. store.
She is the proud Mother and Grandmother to her boys Casey and Tanner Zelinsky and daughter in law, Jodie Zelinsky and grandson Cannon Zelinsky.
The Tuolumne county Sheriff's Posse is proud to present the 2011 Top Hand Buckle to long time Round-up friend, Associate Posse Member, and sponsor, Tina Brown.
Mother of the Year – LaVerne Flores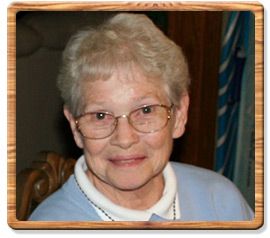 LaVerne Flores is the 2011 Mother Lode Round-Up Mother of the year. LaVerne was born in Tuolumne on October 18, 1930 to Clara (Kahl) and Richard "Bud" Crandall.
Because this of the Depression they had to move to Jeffersonville in the Rawhide area, where Grandma and Grandpa Kahl had a big ranch house. Laverne, her mother and father lived there with her eleven siblings. They lived there until LaVerne's dad got a job with the CCC camp. When they had saved some money, and received some help, they were able to build a house next door to the ranch.
LaVerne went to the one room school house in Rawhide all 8 years of elementary and middle school and had the same teacher the whole time. She graduated from the Rawhide School in 1944.
LaVerne went on to Sonora High and graduated in 1948. While in high school her family moved back to Tuolumne and her dad went to work for West Side Lumber Company. To continue going to Sonora High she moved in with her aunt during the week. While in high school, she went to work for Stephens and Wise Motors half days. The business was located across from the Hales & Symons Lumber Yard.
In December, 1950 she married Julius Flores who she had met at the Tuolumne Market where he worked after school. In 1953 Julius decided he wanted his own store, so they opened one in the old West Family Store, in Soulsbyville, that had been closed for a long time. The Soulsbyville post office was in the same building. Across the street was the Leonard Jones Lumber Mill. LaVerne was still working for the Stephens and Wise Ford at that time and during her lunch hour she would go to the Palace Meat Market on South Washington Street to pick up meat to sell in their store, which they named the Soulsbyville Grocery.
In 1965, the Willow Springs Ranch development was built with a grocery store location available. They moved the Soulsbyville Grocery to that location to start Willow Springs Market, which they operate today. They had almost completed their move to Willow Springs Market, when Jones Mill burnt down. Some sparks flew over and caught the Soulsbyville Grocery and Post Office building on fire, burning it to the ground. In 1979, they opened a second store in downtown Tuolumne, across from the park called the Public Food Market.
In 1955, LaVerne and Julius started a family beginning with Juli who was born in 1955, Craig in 1957, and 2011 Posse Captain Curt, in 1960. Juli is married to Randy Panietz and their children are Aaron and Ahna. Craig has a son Brett. And Curt is married to Tammy Flores and their children are Ashley, Cole & Cooper. Julius Flores passed away in February 1994.
The Tuolumne County Sheriff's Posse is pleased to honor LaVerne Flores as the 2011 Mother Lode Round-up Mother of the Year.